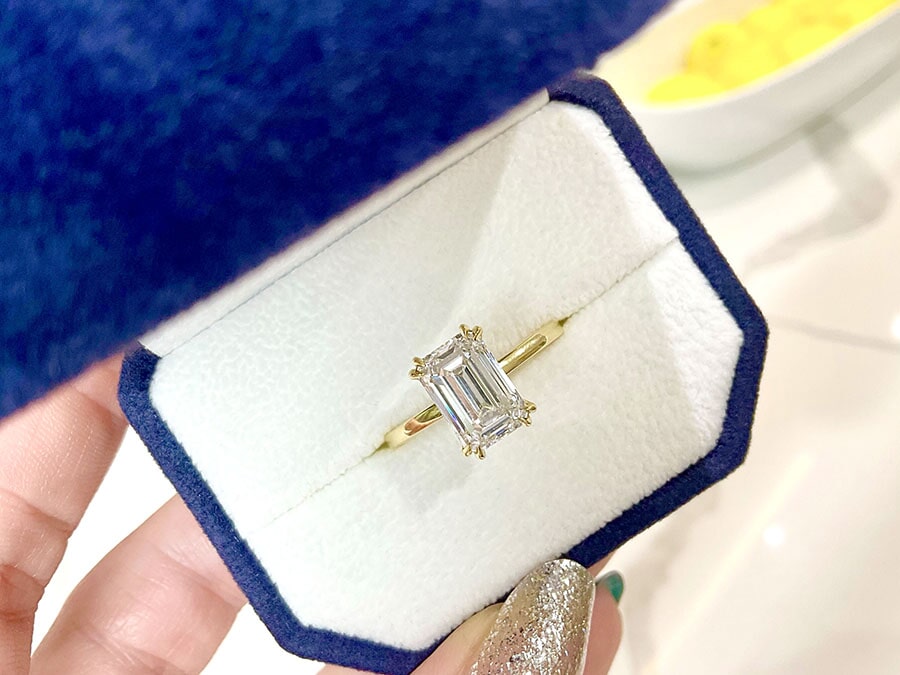 "Thank You From the Bottom of My Heart"
When this client came to us with a customization in mind, we were happy to help! A custom jeweler at heart, we've got the capabilities to create the ring of your dreams.

"Wow, this is surreal. I've dreamed of this ring for years and I can't believe it's coming to life. I love everything about it, the cad design looks great and I trust it will look amazing once it's manufactured... Thank you so much!"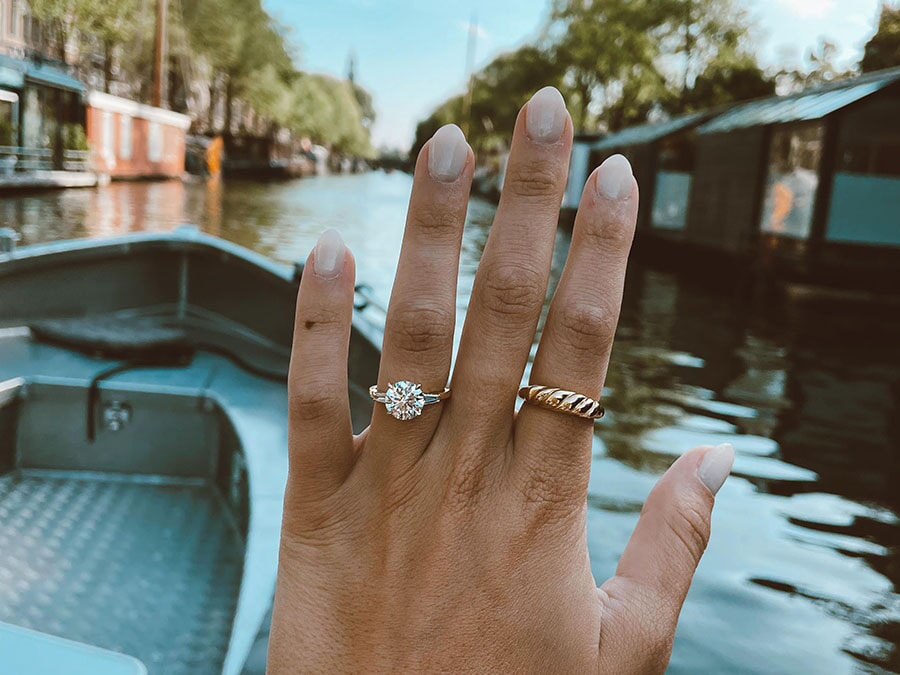 "Consider it 6 Stars"
"Once I saw the ring, the only thing I was nervous about was dropping it in a canal. Once she saw the ring, we completely forgot we were in Amsterdam. The ring and the diamond exceeded expectations.

On top of that, Kristy and her team were incredible to work with. Up against a tight timeline, they delivered on everything that was promised while staying in constant communication throughout the process."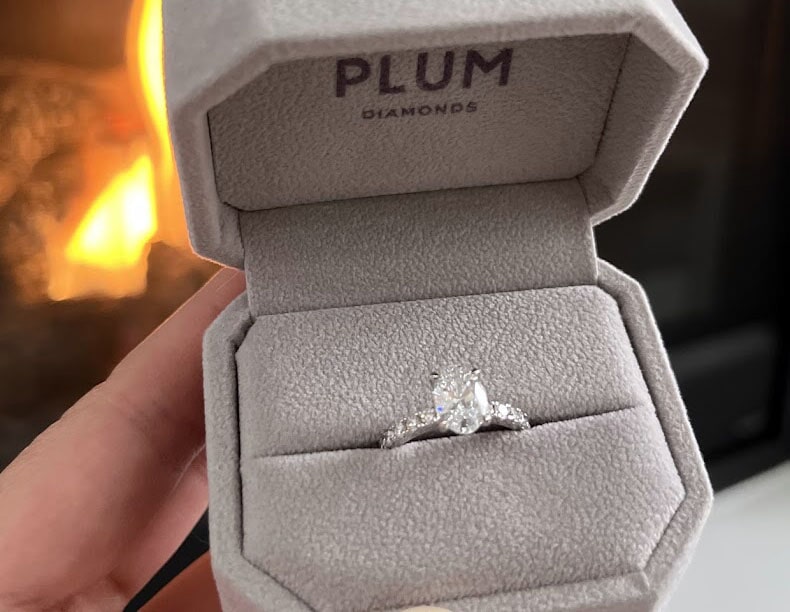 Felt Like We Had to "Settle" Until We Found Plum Diamonds
"We were shopping for an engagement ring and everywhere we went to (local jewelry store or online), we felt like we had to "settle" for good enough, until I found out about Plum Diamonds.

Kristy worked with us to customize our ring. She was quick to respond, the process was very easy, and she delivered the most BEAUTIFUL ring! I would definitely recommend Plum Diamonds to my friends."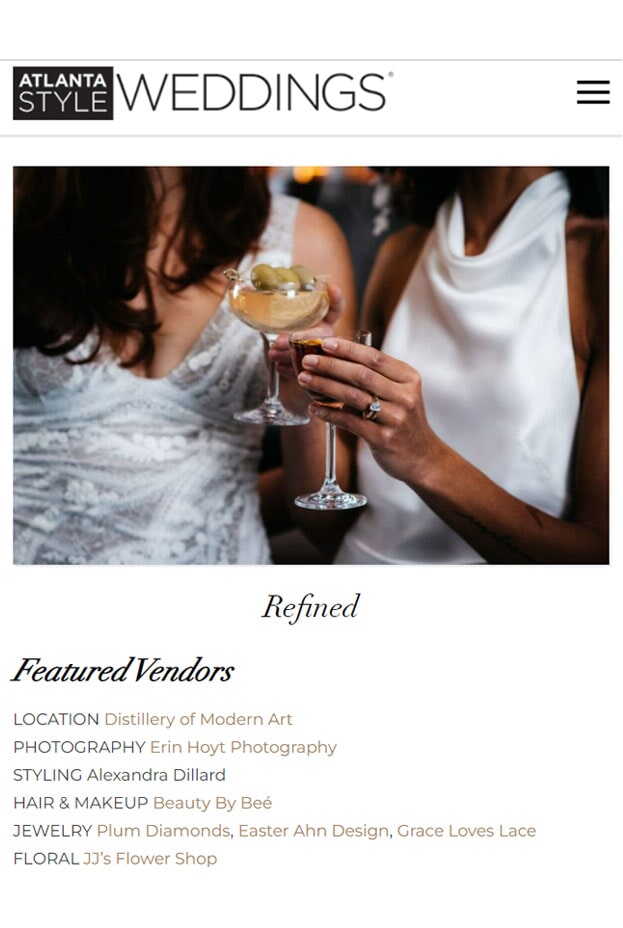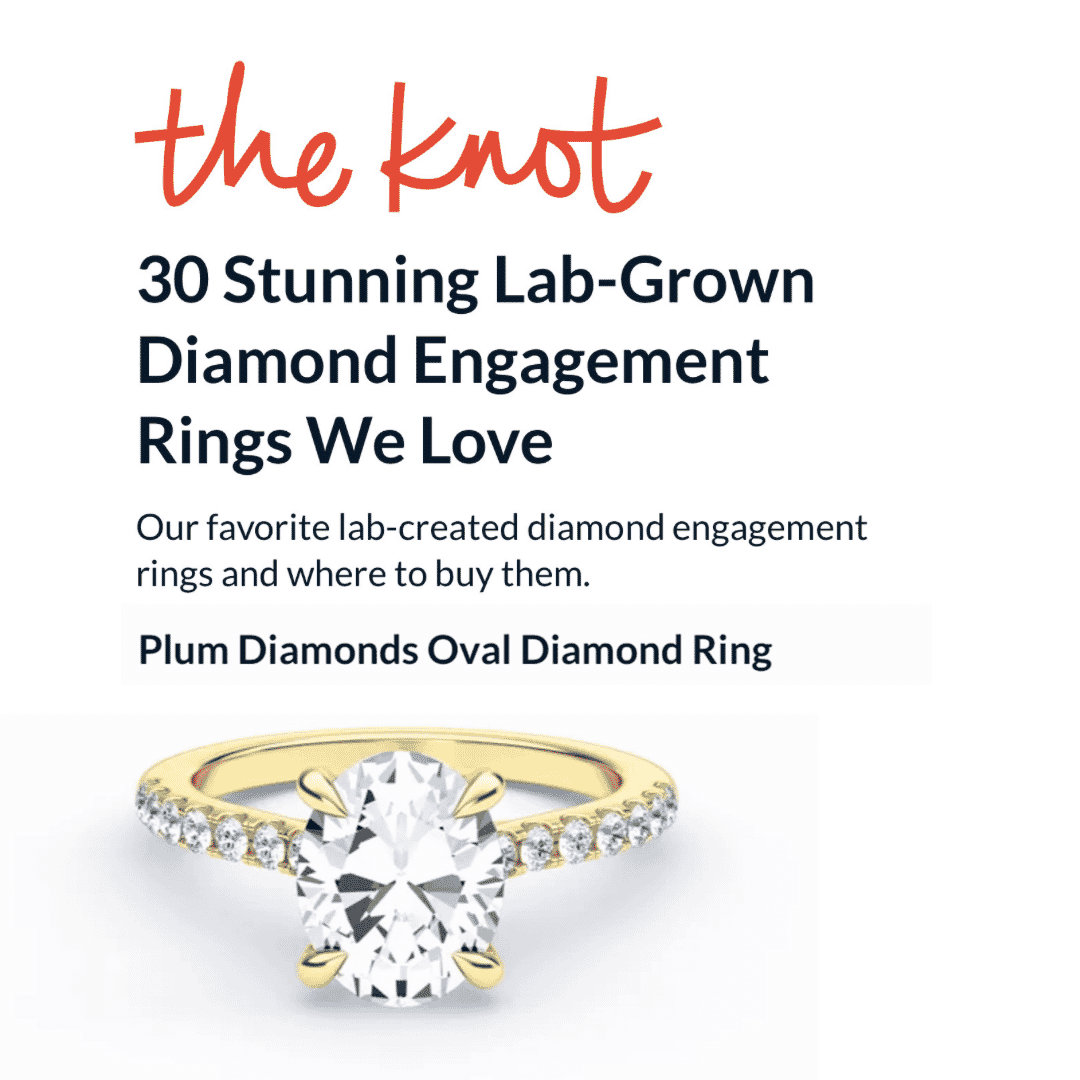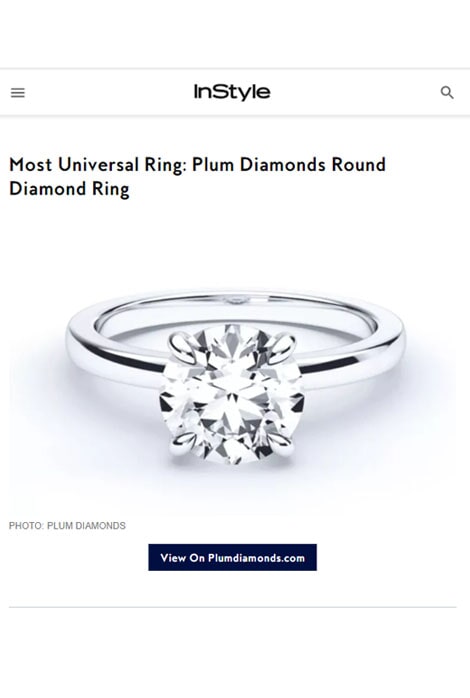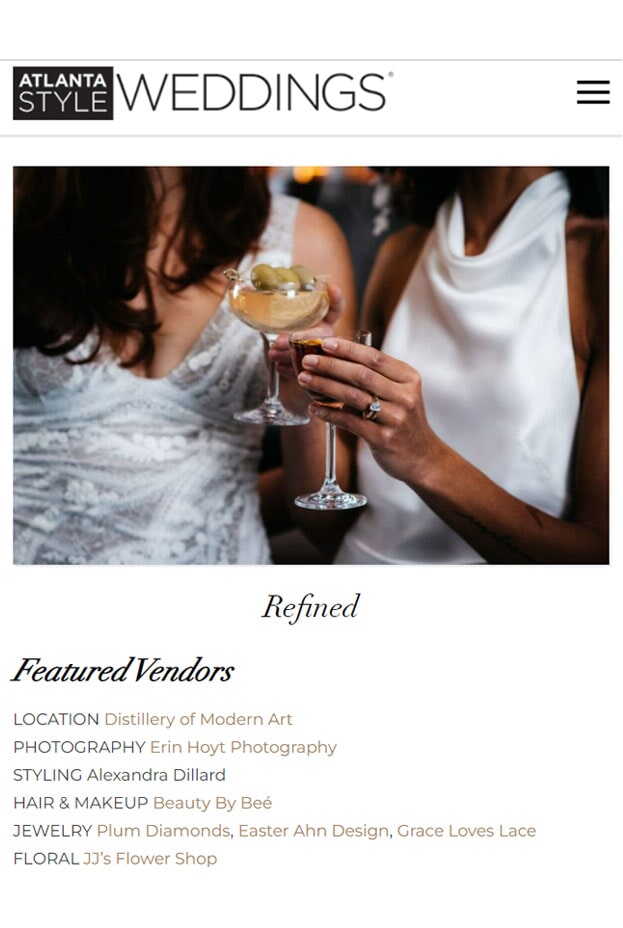 Refined Feature
A Chic and Colorful Styled Shoot
We were thrilled to be included in Atlanta Style Weddings' cover feature in their 2023 edition. Photographed by Erin Hoyt Photography at the stunning Distillery of Modern Art, the final piece is a glossy, gorgeous work of art all on its own.
SEE MORE PRESS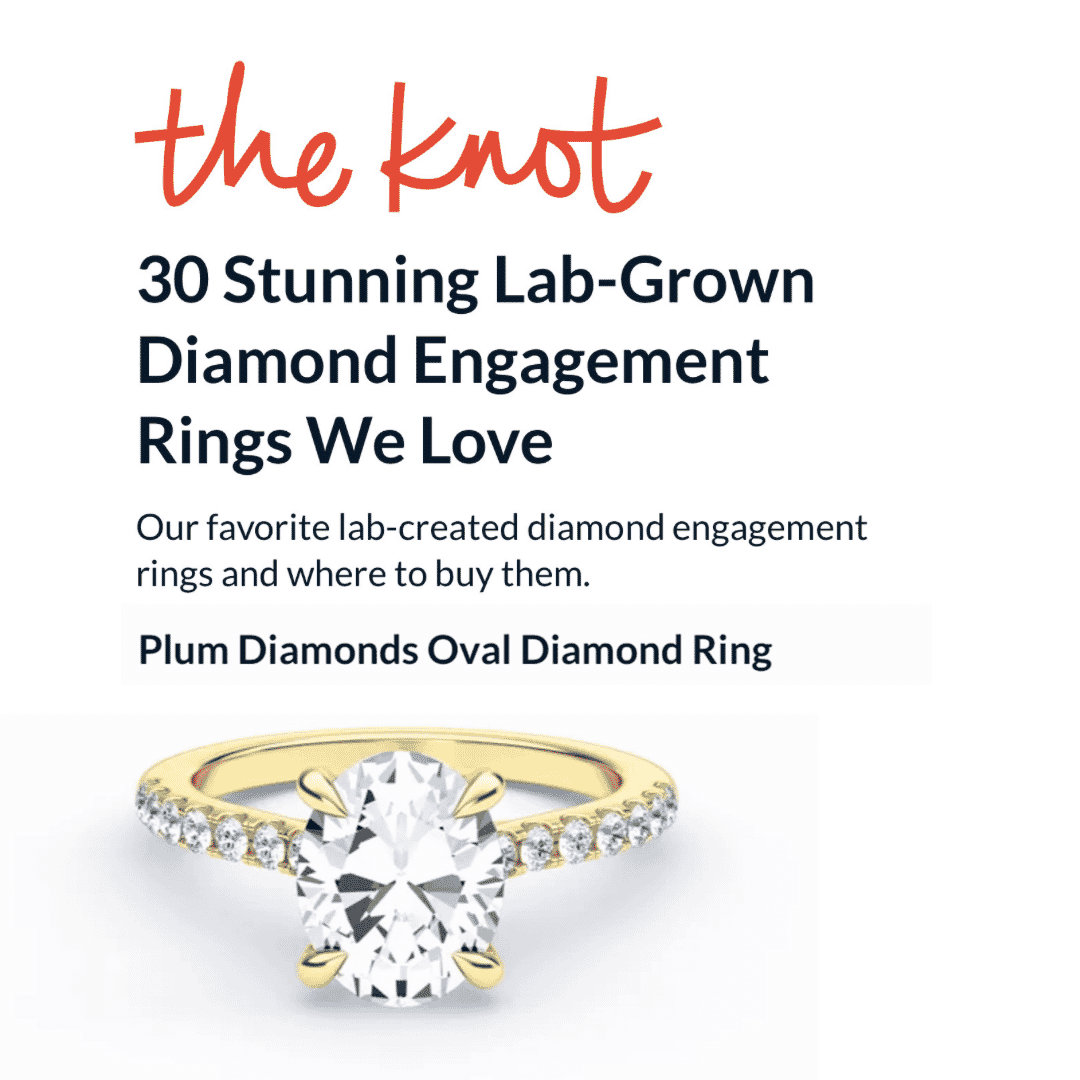 30 Most Stunning Lab Grown Engagement Rings
Three Stone & Oval Highlights
The Knot featured Plum in an exciting roundup of lab grown diamond engagement rings and heaped on the love for our three stone and oval styles!
Read More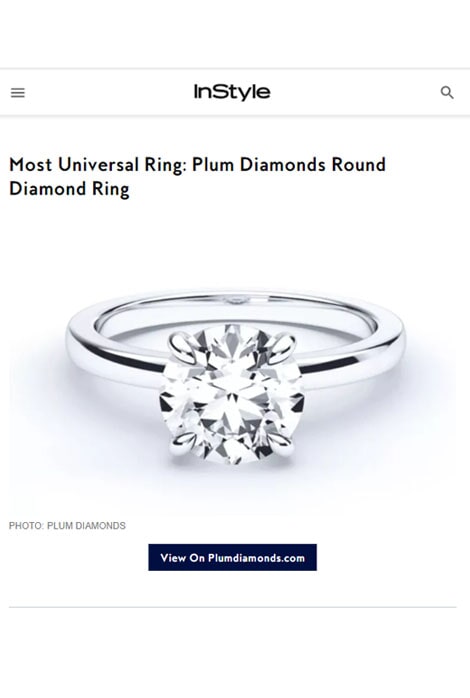 The 23 Best Pieces of Lab Grown Diamond Jewelry
Love for the Classic Round
Read Article
"I've said YES to falling in love with lab grown diamond rings from Plum."
Had to brag a little about what author, TEDx speaker, former investment banker, and fellow Midwesterner Lindsay MacMillan had to say about us (seriously, we're blushing!).

We were honored to sponsor her debut book launch party alongside other women-led brands. Plum Diamonds is thrilled to champion women who blaze their own trail, just like Lindsay.
More About the Party