Brides & Plum Diamonds: Classic Lab-Grown Wedding-Day Earrings
We're thrilled that Plum Diamonds was recently featured in an article all about lab grown diamond earrings on Brides.com. The piece highlights our unique Antique Oval Step Cut Stud Earrings as the "Most Classic" choice for brides looking for gorgeous, ethical diamond stud earrings for their big day!
This pair is part of our mini collection of Specialty Cuts; hard-to-find and very cool diamond shapes and designs that you won't see anywhere else! Our Antique Oval Step Cuts, Shield Cuts, and Lozenge Cuts all make a subtle statement set in stud earrings and pendants. Designed and crafted by our in-house designers, these styles are meant to wear every day. Each piece is crafted with care by our skilled jewelers to ensure it meets the highest standards of quality.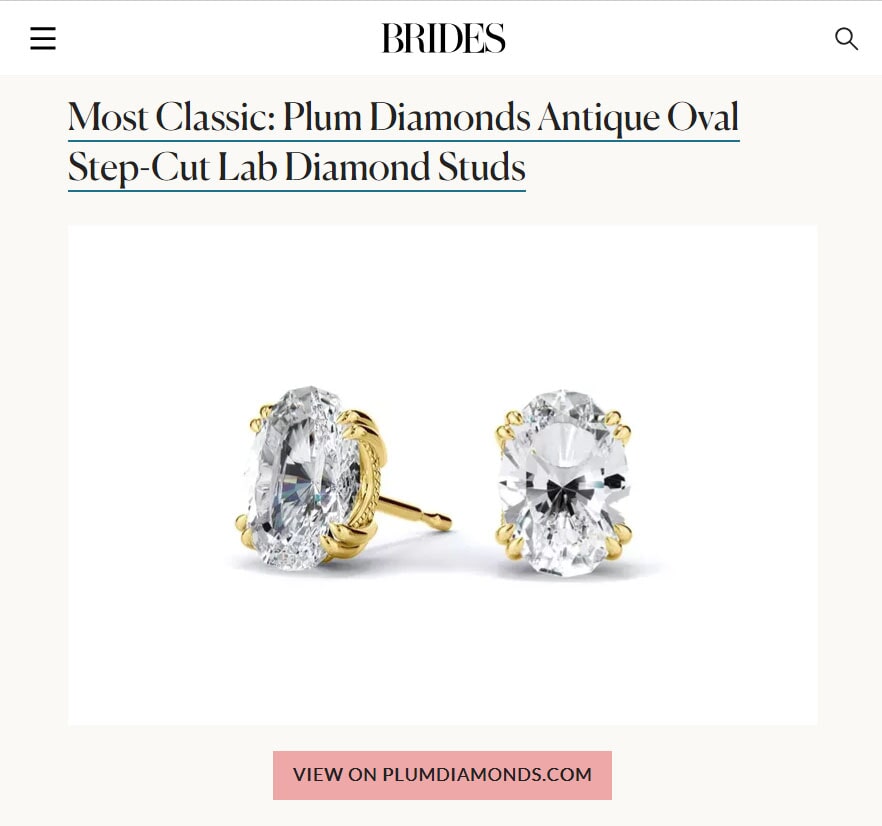 Our Antique Oval Step Cut Stud Earrings are a unique and elegant choice for your wedding day. The vintage-inspired design has delicate double prongs and tiny little beading; these earrings are a perfect addition to many modern bridal looks.
Go ahead and explore our collection of limited edition, Specialty Cut lab diamond jewelry. We believe that your jewelry should be as unique and special as you are, and we're committed to helping you find the perfect pieces to make your big day unforgettable.