Kyle Abrams Proposes to Girlfriend Tania Leanos with Plum Diamonds Engagement Ring
CONGRATULATIONS TO KYLE AND TANIA ON THEIR ENGAGEMENT! 
Kyle Abrams has found his perfect match, and we couldn't be happier for the lovebirds! One of the stars of Netflix's hit Love is Blind (Season 2), Kyle is also a dream client; we were thrilled to work with him in designing and crafting the perfect, show-stopping lab grown diamond ring for his love, Tania Leanos.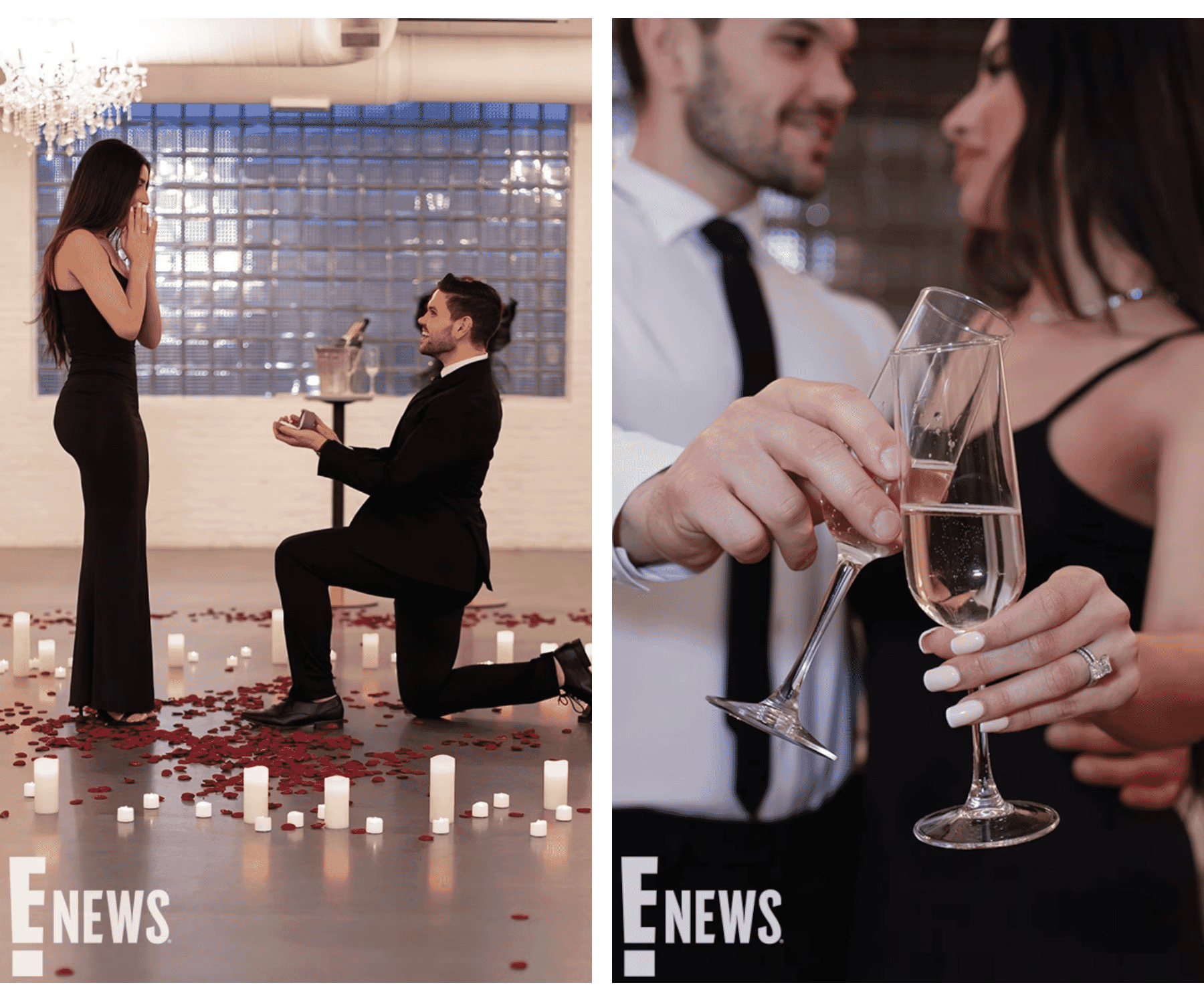 E!News Photo Credit: Minha Aamer / Holy Cow Productions LLC.
Kyle was a joy to collaborate with, and we all hit it off from the start. Thoughtful and genuine, he's a great guy (just like onscreen!). Kyle was looking for something really special for his girlfriend Tania, a (drop-dead gorgeous) finance professional. With a little help from jewelry designer Erika, he totally nailed it!
Kyle knew he wanted a classic style, and he made it even more special by making the design a complete one-of-a-kind. He custom designed Tania's platinum ring by adding very delicate diamonds to the prongs. It also features a hidden halo and a timeless lab diamond band. It's a total show-stopper!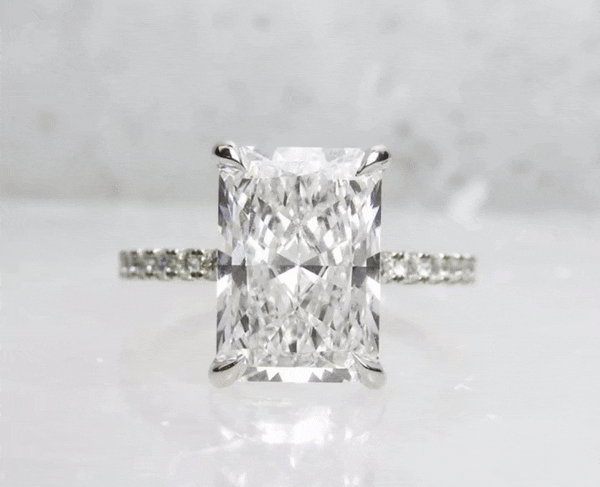 Kyle chose a stunning colorless, very high-clarity radiant cut lab-grown diamond. Hand-picked just for Tania, the center diamond is beautifully cut and insanely sparkly!
So, congratulations Kyle and Tania! We wish you a lifetime of love, health and happiness!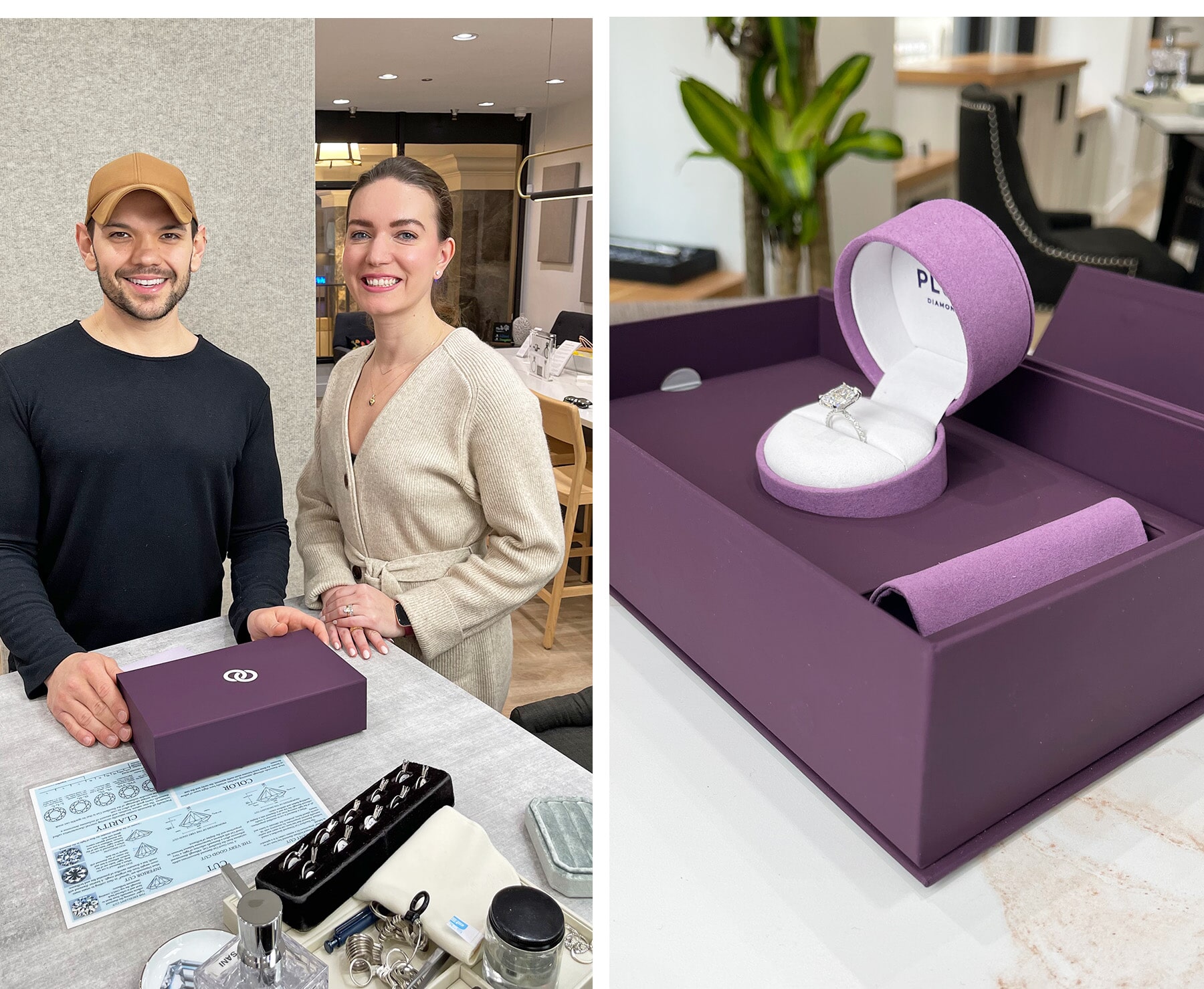 Kyle and Erika in our Chicago showroom
Get the exclusive scoop on Kyle's romantic proposal on E!News, plus go ahead and shop radiant cut lab grown diamond rings similar to Tania's!