As Seen on The Knot: Plum Featured 2x on Best Lab Diamond Ring List
THE ORIGINAL ONLINE WEDDING SOURCE
We've been fans of The Knot forever, and lately they've been fans of ours, too. First they called us "a leader in lab grown engagement rings," and now The Knot has included Plum Diamonds on their roundup of best lab grown engagement rings. We could not be more excited! Here are two of their favorite rings.
THREE STONE DIAMOND RING
This is a classic, and a Plum bestseller. We've designed the perfect three stone with a round center and three side diamond shape options.
The Knot's favorite goes one step further with diamonds on the band and a two-tone metal style. Notice how the center diamond settings are platinum, while the band is classic 18k yellow gold. Perfection! Shop this three stone engagement ring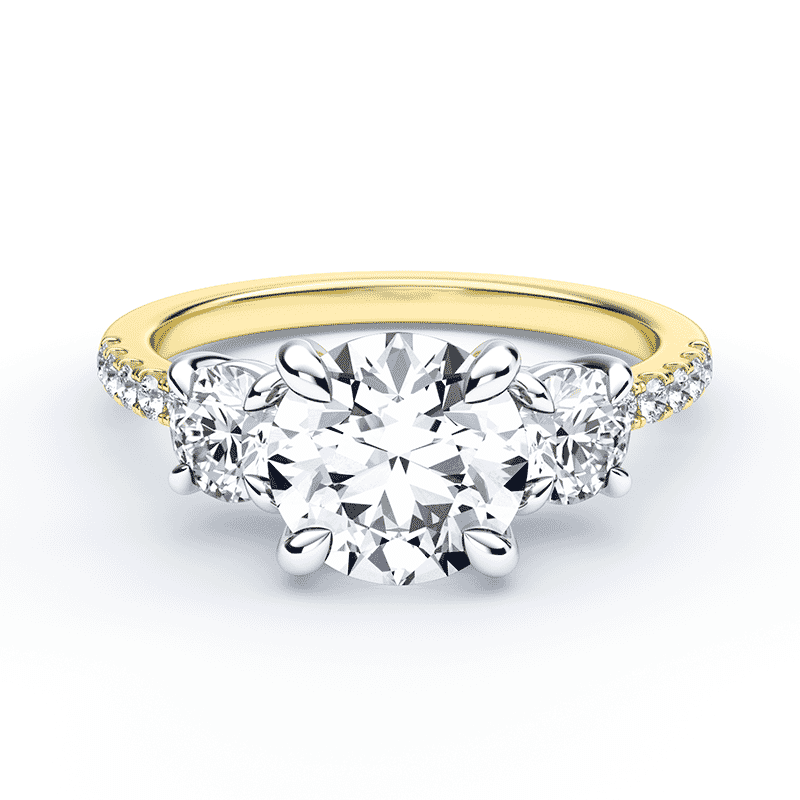 OVAL DIAMOND RING
The Knot admires the oval diamond for many of the same reasons we do, which includes its long, lean look. Ovals are classic and flattering, with an elongated elegance. Also, they usually look bigger than their actual carat weight!
The Knot points to this timeless 18k yellow style with diamonds on the band. You could even add a hidden halo. Whatever you decide, you're not going to go wrong. Shop this oval ring with pave diamond band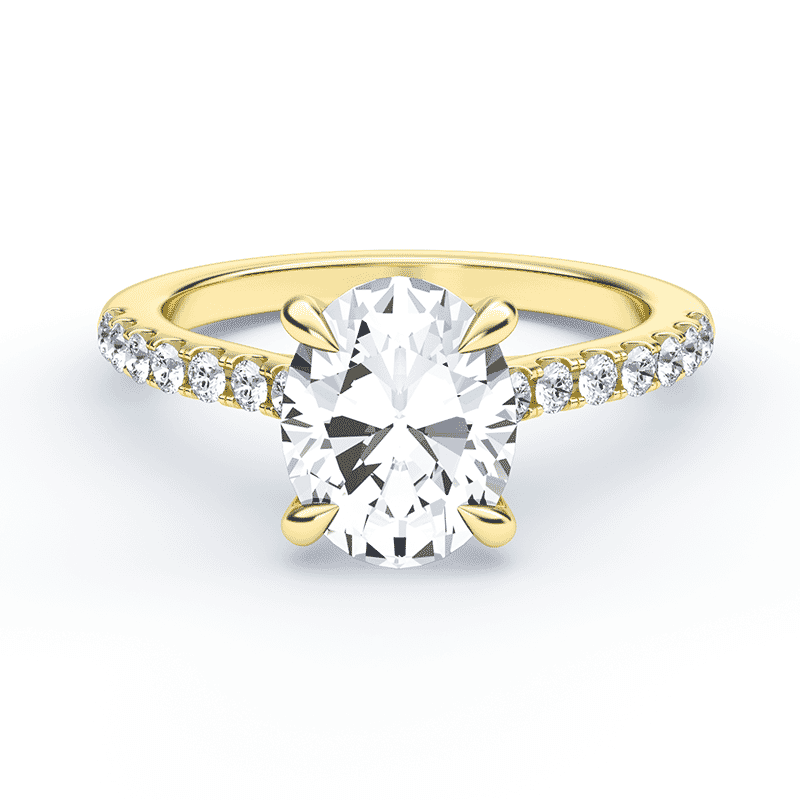 At Plum, we offer lab-grown diamonds because we believe they make better jewelry and tell a better story. You get exactly what you want, without the environmental (or economic) trade-offs of a mined diamond.
For more, join our email list. You'll get a few emails a month packed with helpful tips and inspiration. It's the best way to never miss a beat. Sign up now.