To craft an impeccable ring you'll always feel great about, now and forever.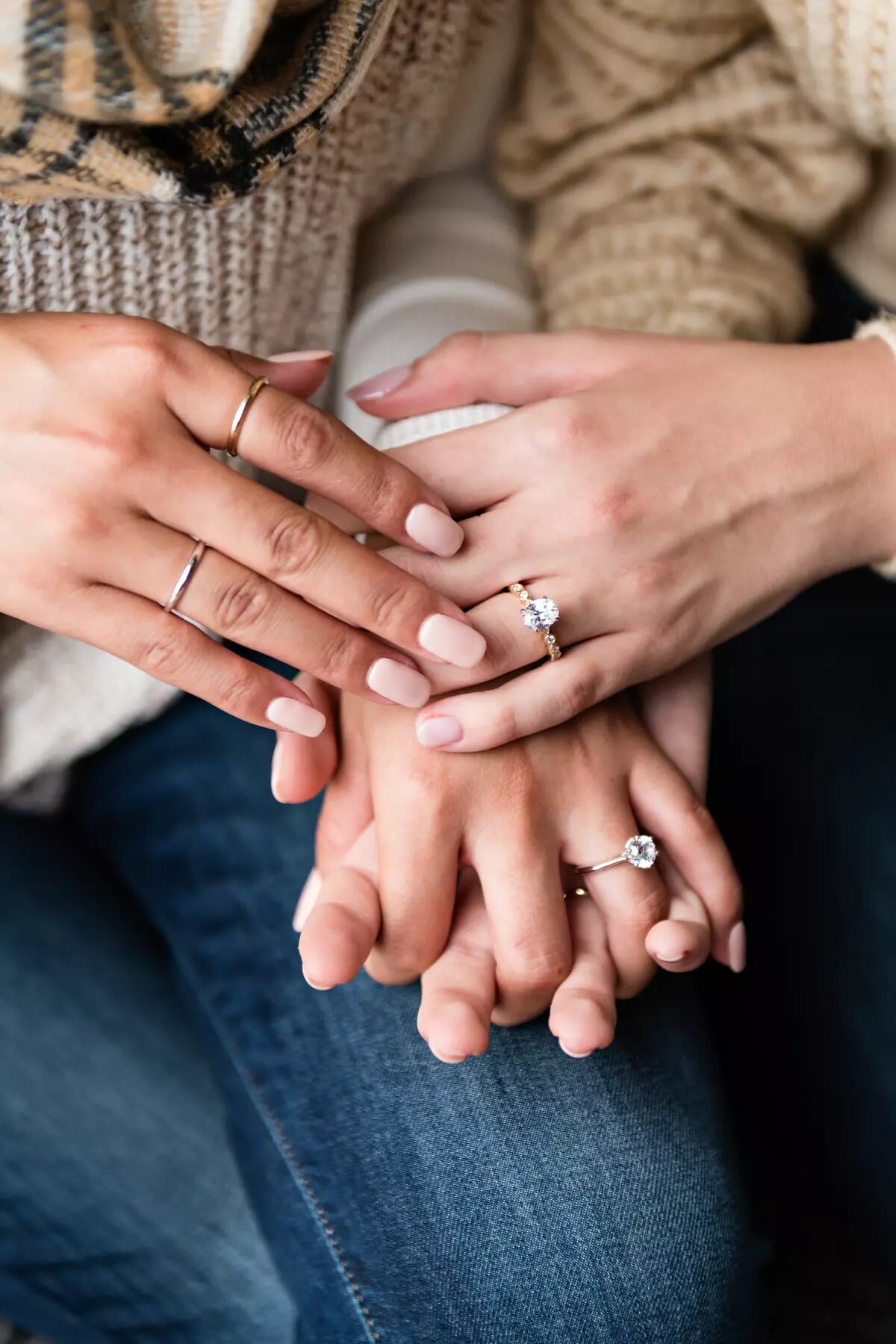 We'll Hold Your Hand (If You Want)
This is a potentially a life-altering purchase; you deserve an expert guide and a flawless experience.
Think of Plum as your personal jeweler who's going to knock it out of the park! We're here to help you navigate diamonds, customize your ring, coordinate discreet shipping — whatever you need a hand with. Contact us now for help or start with frequently asked questions to learn more about the perks of working with real jeweler who actually cares (no middleman here).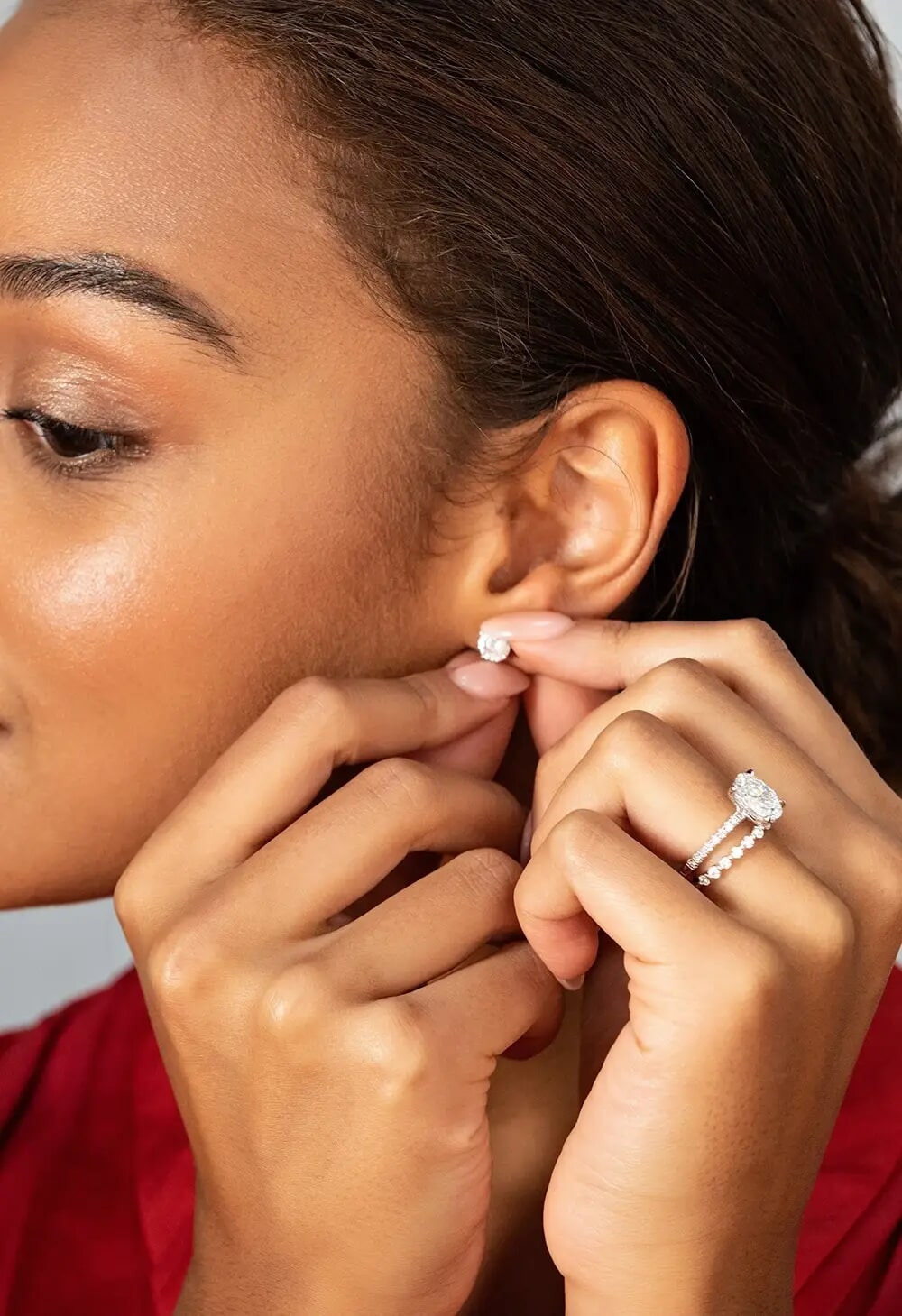 Hello, Better Jewelry
Plum only works with lab grown diamonds because we believe they make better jewelry - you get bigger and better 4Cs without the trade-offs that come with mined diamonds. And of course, lab grown diamonds are friendlier to our environment and to our wallets.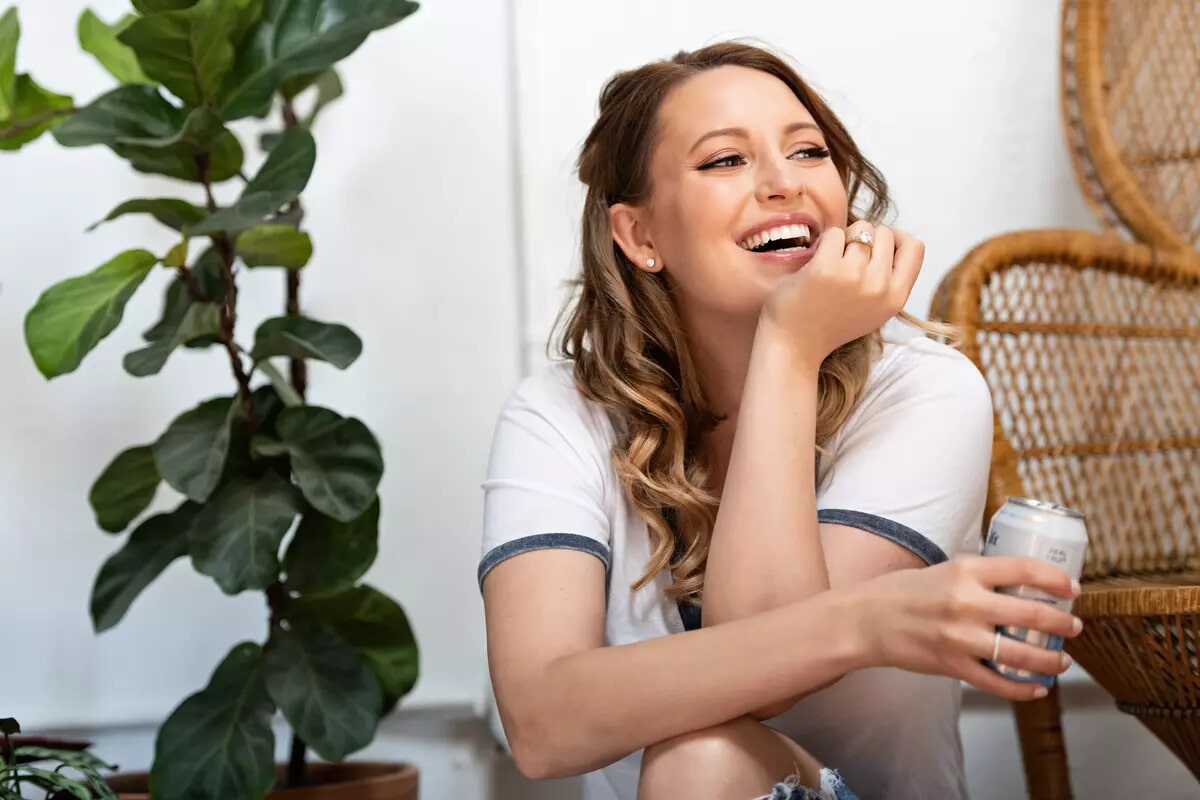 Quality, Not Clutter
Quality first. Then curation, not clutter: we only make the industry's highest quality ring settings in thoughtfully designed, timeless styles, and our lab diamond selection is screened for the best stones. Not to mention, we make every ring to order in our own certified-sustainable facility with recycled metals and include free lifetime sizing and care.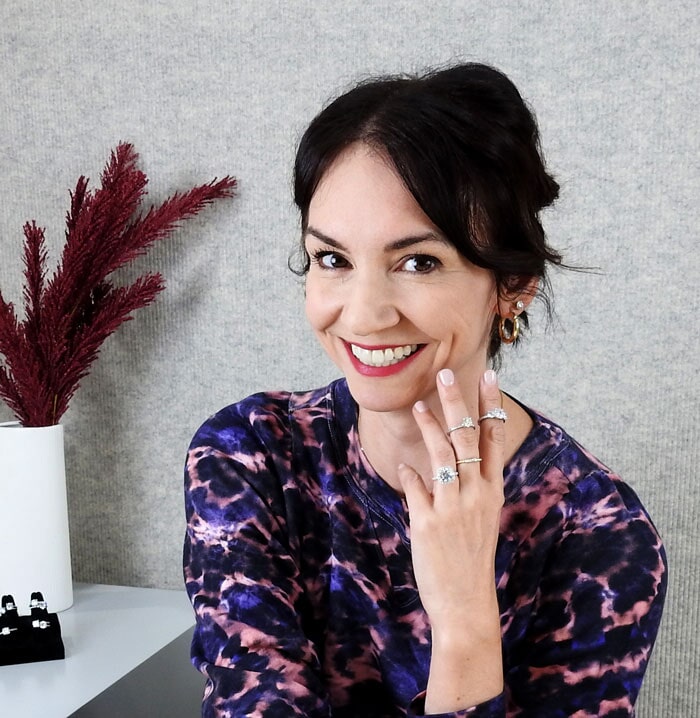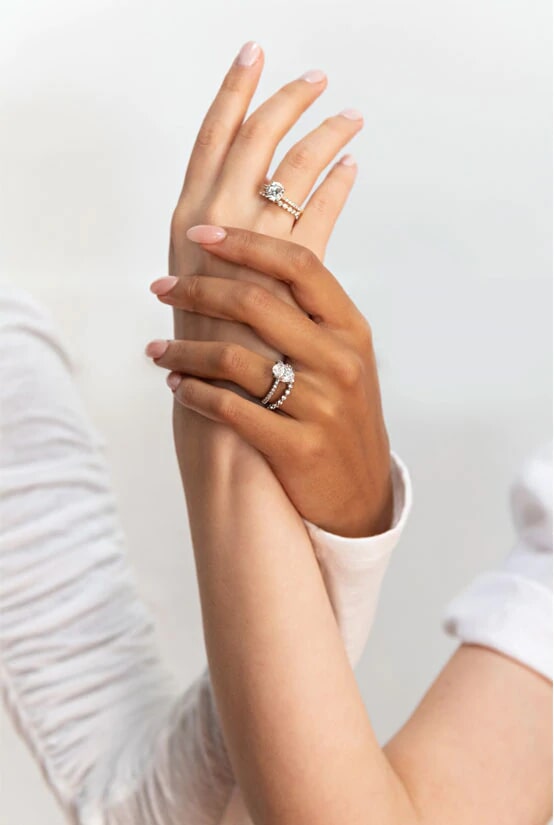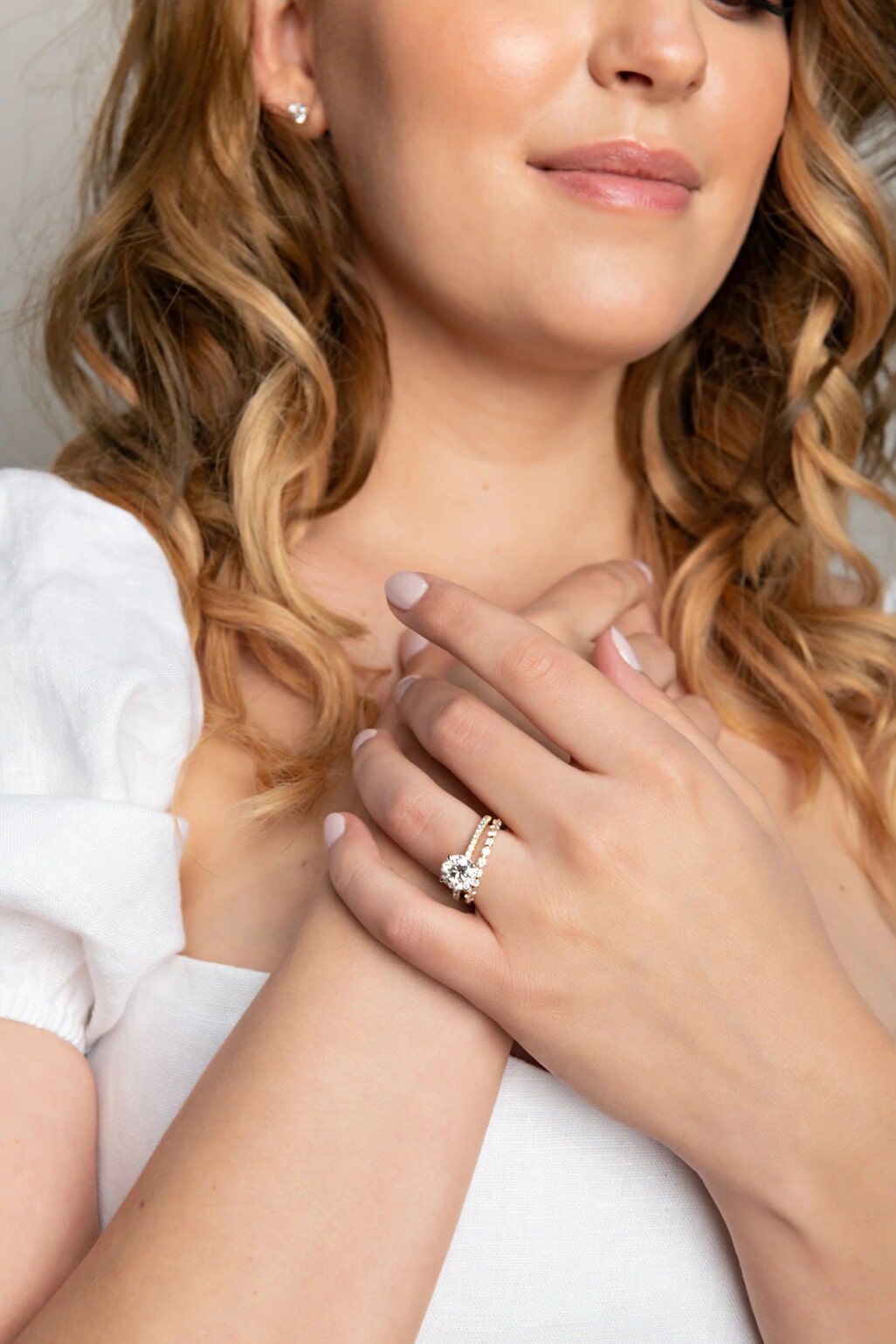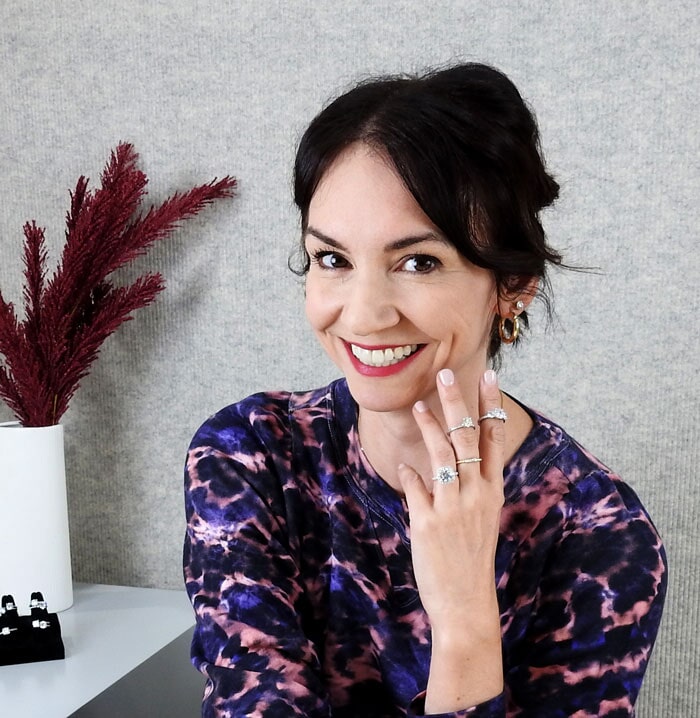 Hi! I'm CoFounder Kristy Cullinane. The Plum team and I grew up in jewelry workshops and showrooms, helping couples from all walks find their forever rings. We've watched everyone we know fall for lab diamonds, ourselves included!
When I was getting engaged — being an industry veteran — I just knew that a "Conflict" diamond was off the table. I love lab diamonds because you can feel great about your ring now and forever — they're aligned with modern values and priorities.

The backbone of this company (our 1st class manufacturing operation) has been making jewelry for 50+ years. Why should you care? Because we're not a flash in the pan. We'll be around for 50+ more, here for you down the road for your sizings, maintenance, and pro support. Just ask the 1000s of clients devoted to our Chicago sister store; Plum shares the same extraordinary quality and service ethos (even if we're newer to the scene!).

Reach out for diamond advice or even join me on LinkedIn. I can also help customize your order!
Contact Me Now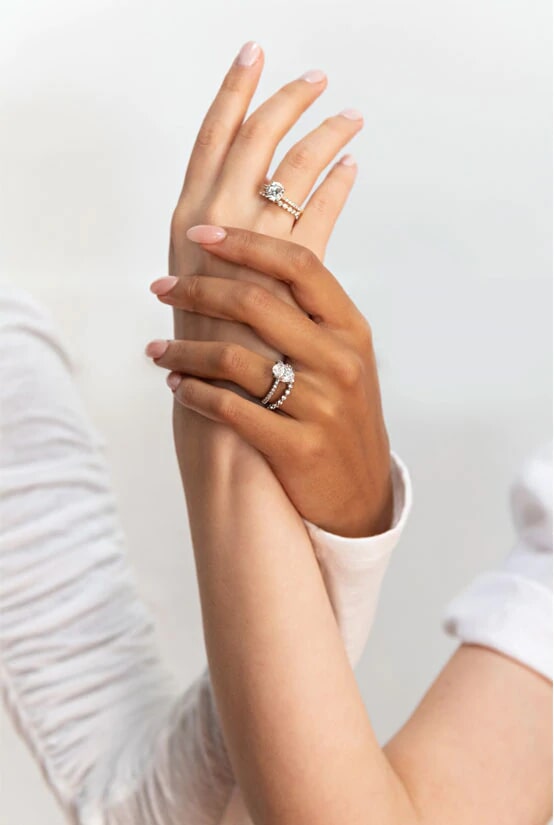 Our Values
We're Here For You
We're committed to helping you create a ring you love, one that represents your next chapter. As we like to say, we're in the passenger seat, and you're the driver. We value what works for you: quality, ethics, and gorgeous designs — sealing the deal in the best way possible.

Every Plum Diamonds ring comes with our unparalleled free servicing. Without a middleman, we can offer awesome service at down-to-earth prices.
More about free maintenance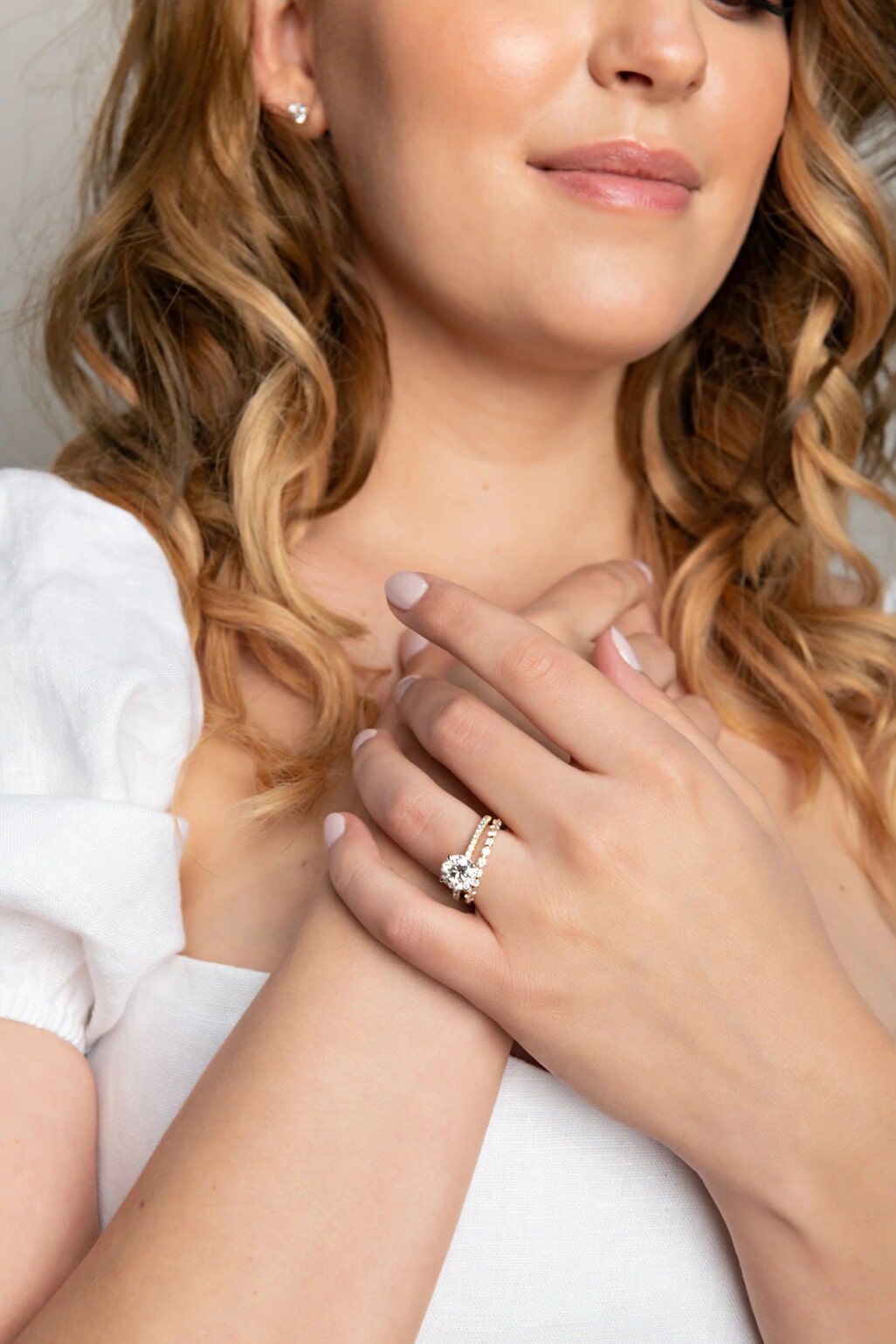 Our Standards
Sustainability and Ethics
Our metals are recycled whenever possible, and our manufacturing division is a certified member of the Responsible Jewellery Council, which is globally recognized for ensuring quality jewelry throughout the supply chain. Plus, you will not find mined diamonds at Plum, and we love supporting local communities with our Shopping Gives initiatives.
more on ethical sourcing
We make rings responsibly. Really.
Plum rings are all made by us in our own facility. Having a manufacturing source that we control means that our jewelry is always made from the finest metal and recycled alloys, using materials and practices that are regularly audited and certified by the global authority on sustainable jewelry, the Responsible Jewellery Council. We're also proud members of the Green Wedding Alliance.
More on Ethical Jewelry Sourcing