Tips and Inspiration for Fall Weddings in 2022
HELLO TO FALL
Do you smell it in the air? That crisp air coupled with crunching leaves under your feet and golden light quality? Fall is quickly creeping in, and with that comes plenty of fall wedding inspiration for your Pinterest board and wedding dreams.
Grab your pumpkin spice drink of choice and cozy on up for a lesson in fall wedding tips, tricks, and inspiration!
WHY HAVE A FALL WEDDING?
For many years, the most popular time to have a wedding was spring and summer, but in recent years fall weddings have been creeping in and as the perfect time to declare your love. In fact, October and September have become the most popular months to get married. A few things that speak for an autumnal wedding are:
- Guest Attendance: by having a fall wedding, you're avoiding some of the most common times for guests to be away on vacation.
- Autumn Weather: September to November isn't known for blistering heat, sparkling sunshine, and exciting snow, so it's a climate that many people embrace as their favorite. The season is a perfect mix of not too hot and not too cold.
- Fall for Fall Colors: we'll get into this more in a moment, but autumnal color palettes are some of the richest and most inspiring around.
Fall Wedding Ideas for You
- A Cozy Fall Cocktail Fire Pit: Is part of your reception outside, and you're a little concerned that your guests may get too chilly to enjoy themselves? Make liberal use of a smores bar, fire pits, and cozy materials like faux furs, velvets, and leather to keep guests relaxed and the conversation flowing.
Just remember, fire, big dresses, and alcohol don't always mix, so you may want wedding personnel on hand to ensure everyone stays safe!.
- Consider the Humble Pie: Fall wedding cakes can be absolutely stunning, but if you're not feeling the cake option, an autumnal wedding is a perfect time for harvest-inspired pies. Cherry, pumpkin, and apple pie are all delicious desserts to serve with a sprinkling of warming cinnamon.
- Foliage Center Pieces: One of the reasons you are probably choosing to have a fall wedding is a love for the changing of the leaves. Tie this love into your centerpieces by including leaves that show off all the reds, oranges, and yellows of the changing seasons.
One little fall wedding tip from us is to opt for a dried centerpiece and bouquet. That way, you can take them away with you and look fondly at your beautiful fall wedding memories.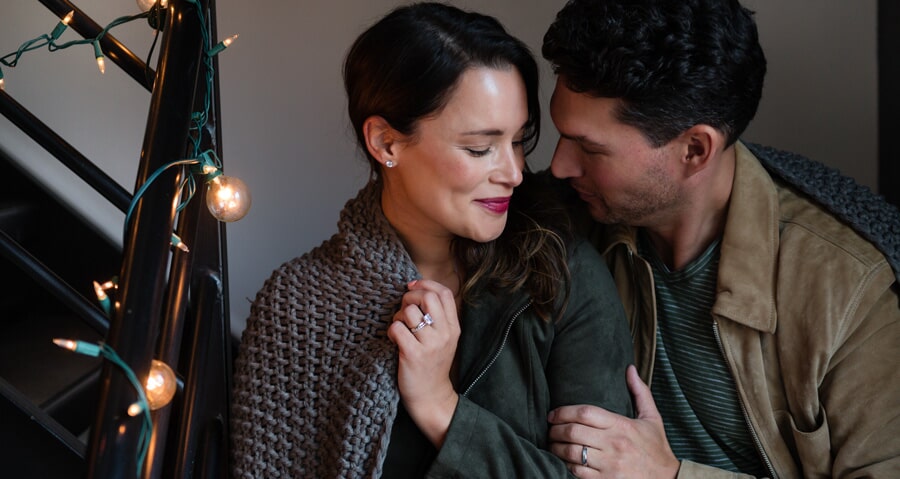 Fall Wedding Tips
- Book Your Venue Way in Advance: if you want the fall wedding of your dreams, you have other couples to contend with on your dream wedding venue. We're still dealing with a backlog of weddings post the height of the pandemic. Get booking to avoid bitter disappointment!
- (But Keep in Mind!) Embrace Spontaneity: that gorgeous fall weather can quickly turn into a torrential downpour. Get yourself ready to have to go with the flow. For example, what's not to love about a first dance in the rain? Kick off your shoes and celebrate. You're married!
- Embrace Halloween: not everyone wants the perfect fall costume party, but if your fall wedding happens to be close to All Hallows Eve, consider making it part of the theme. Jack o lanterns make for gorgeous glowing light, pumpkin carving is an excellent way to break the ice for guests, and a classy masquerade ball is enough to make anyone gasp.
- Go Mad for Plaid: one item of clothing that never goes out of style in the autumn is plaid. Rather than going for the traditional groom look in black and white, consider the warmth of a classic brown tweed with a rust-colored tie to match the colors in your bouquet.
- Sort the Rings: the pivotal moment of any fall wedding (apart from the first kiss) is the moment when you slip your wedding rings onto your fingers. Whether you're going sleek and understated or a little more bling, be sure to sort these out quickly to ensure you get the rings of your lifelong dreams.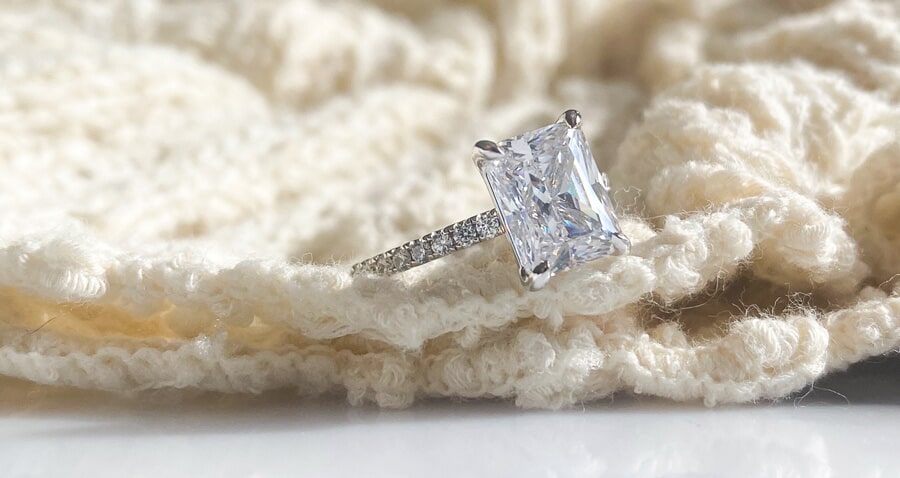 Fall Wedding Guest Attire
Are you invited to a fall wedding and not sure what to wear after consulting the dress code (always remember to consult the dress code to avoid stepping on anyone's toes!)?
Get some much-needed fall wedding outfit inspiration by taking cues from the season.
- Warm Velvets: velvets in rusty hues and vibrant oranges are perfect for taking care of any chilly evening breezes while allowing you to be effortlessly chic.
- Autumnal Floral Prints: something about warm floral shouts out, "Celebration!" Combining your dress with some cool boots makes it a transition piece you can wear beyond the wedding.
- Autumn Accessories: re-wear some of your outfits from a Summer wedding with a little bolero for warmth. When it's time to hit the dance floor, you can toss your cardigan aside and get groovy.
At Plum Diamonds, ethical consumption is always on our minds. Our favorite wedding guest tip is to rent your outfit. That way, you get something new to wear to multiple weddings (though there's no shame in being an outfit repeater) without breaking the bank or the environment! Go on, rent the runway!
About: Plum Diamonds
Here at Plum Diamonds, fall weddings make us giddy with excitement. We hope you have a fantastic time planning your special day with all the autumnal colors available.
We only work with lab-grown diamonds because we believe they make better jewelry to adorn your fingers and care for the environment and your wallet. A Plum Diamonds purchase is an investment in a lifetime of quality without having to compromise on your style or your values.
Need a hand with finding your perfect ring? Our expert jewelry nerds are on hand to help you make your love official, one ethical lab-grown diamond at a time. Check out our blog for tips on caring for your diamond rings to keep them sparkling for a lifetime of your love, or go ahead and contact us now for personalized help.
For more tips, be sure to sign up to our mailing list. Join us for Rings & Things and never miss news and specials. Sign up now.